In Santa Barbara, home buyers aren't just considering living there, they can't imagine living anywhere else. Angela Moloney knows the feeling well—and she takes a special joy in finding the right seller and bringing them home.
Angela first visited the US from Ireland in her twenties. A school friend had family in Santa Barbara, so she made it the starting point for a grand tour of California. Somehow, that trip never happened. Neither did her return to the Emerald Isle.
Angela was in love with the setting. She found work at a local trust company handling personal trusts, including property portfolios. That sparked her interest in real estate, a field that drew on two of her key strengths: an understanding of financial issues and a knack for building personal relationships.
Angela decided to make her visit permanent, and began the process of becoming a US citizen. "You can come here and make whatever you choose of yourself," she says. "I don't think many countries allow you that freedom."
In 1997, she got her real estate license and was named her company's Rookie of the Year. Today, she ranks among the top 1% of all Berkshire Hathaway agents nationwide, the top 100 agents in Greater Los Angeles, and the top ten agents in Santa Barbara.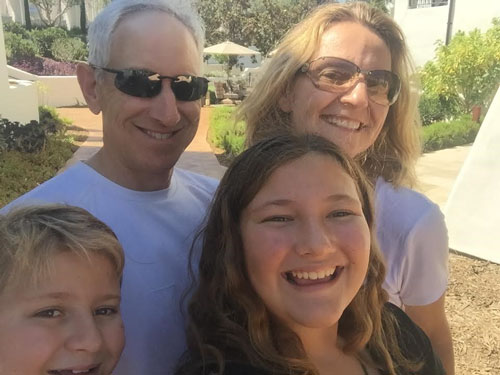 Angela represents buyers and sellers in a spectrum of price ranges, and the challenging real estate market has made her skills even more valuable. "It's very important that I understand each client's financial objectives," she says. "It allows me to be a more active problem-solver, eliminate roadblocks to taking action, and help give them a long-term perspective on both their financial picture and their lives."
Raised on a dairy farm in County Waterford, Angela learned the value of hard work early. She's always been known for her high standards and attention to detail. She tours each listing personally, remembers its features clearly, and has an uncanny ability to match the right home to the buyer. She also spends a lot of time staying current on pricing and trends, so she can list her sellers' properties in the right price range during the critical first weeks.
Angela and her husband, a local physician, are raising a young son and daughter in the place she couldn't say goodbye to. They visit Ireland every year, renewing family ties, giving their children a taste of their heritage and collecting gems of Irish wisdom. One of her favorites is a wish she offers all of her clients, because it came true for her:
"May your home always be too small to hold all your friends."